Nitenpyram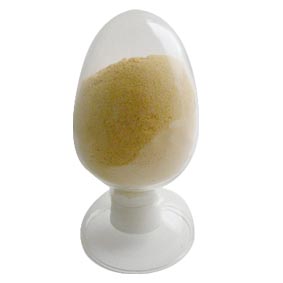 Concentration: 95%
CAS No.: 150824-47-8
Appearance:Yellowish crystalline powder
Melting point: 83-84℃
Density: 1.40(26℃)
Vapor pressure: 1.1×10-9Pa(25℃)
Solubility(g/L、20℃): in water(PH=7)840; in chloroform 700; in acetone 290; in xulene 4.5.
Toxicity: Low toxity to people and livestock, birds and aquatic animal
No sensitization and no irritation to skin and eye
Function: Controlling the insect of Hemiptera , Coleoptera, Diptera and Diptera.
Perfect effect on controlling aphid, whitefly, leafhopper and thrips.
High efficacy, low toxity, systemic action and no cross resistance